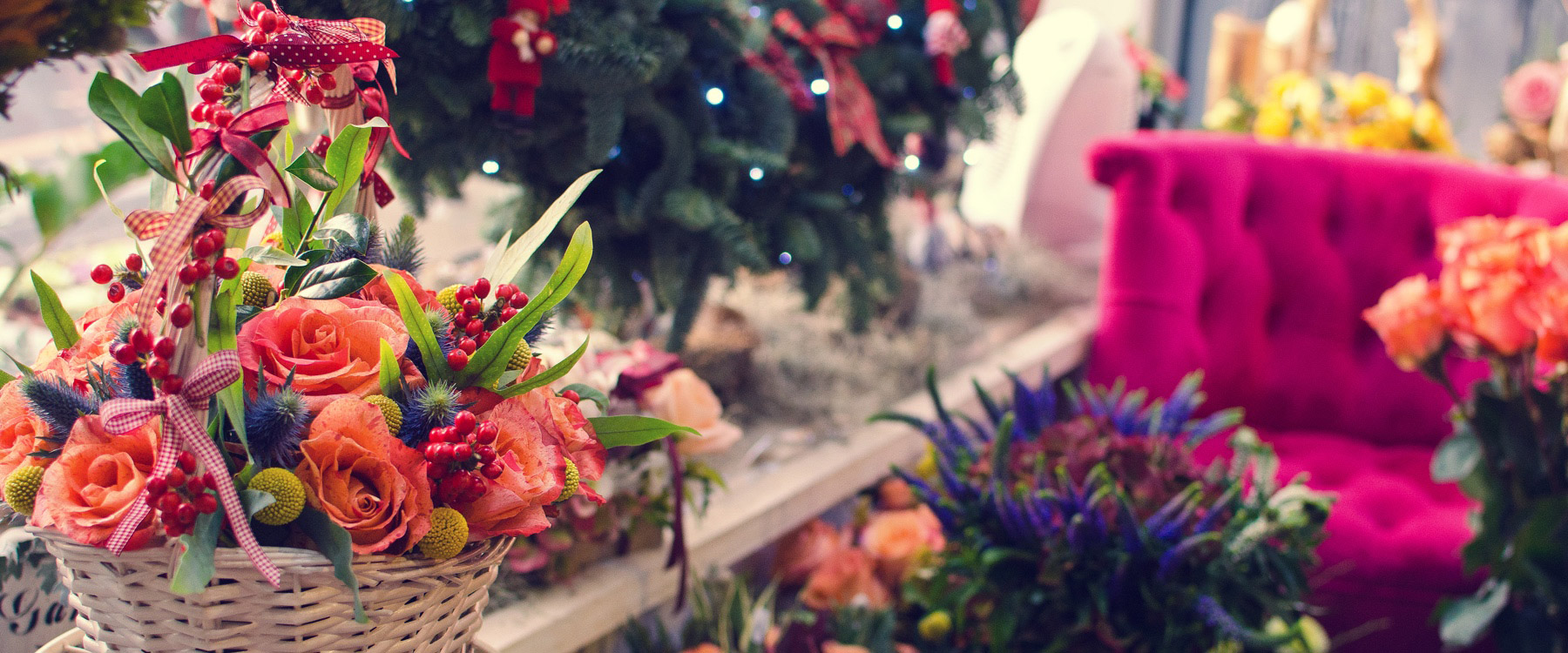 What is the WKF response to the Covid-19 pandemic?

WKF is OPEN. We are delivering the products with NO Contact, just like Amazon. You can order and we will contact the recipient once the delivery has been left in a secure location. We have arrangements with funeral homes to deliver sympathy orders to them.

WKF is requiring appropriate SOCIAL DISTANCING. The WKF standard is 10 feet with no contact. WKF is requiring appropriate hygiene for employees and products. We are using hospital-grade sanitizers on all surfaces, touch-points, and tools several times a day. WKF is requiring all employees to wash their hands when they enter the facility and any time they have done any activity that warrants a hand washing. We also have a designated full-time cleaner do items such as doorknobs, as well as sanitizing the floor. All delivery vehicles are being sanitized daily.

No WKF employee is allowed to be working if they have a fever, any flu-like symptoms, or has been in contact with anyone that has, or has traveled from a high-risk area.

WKF customer care staff, event and wedding staff, bookkeeping, much of the management are working from home as well. We are keeping with the rules of how many people can be at a location and working with only essential staff on site.

We are practicing Contactless Delivery (Details in another FAQ)

WKF's main location, O'fallon, Ladue, and South County are Open and allowing customers and practicing social distancing.
Is WKF delivering during the Covid-19 Pandemic?

The answer is YES. We are doing delivery with no contact just like Amazon. We are contacting all recipients (by phone) and asking how and where to leave their package.

Please make sure we have a good phone number for you and the recipient.

WKF is a delivery service similar to FedEx in this case.
What is no contact delivery (Contactless)?

This the standard procedure during the pandemic. A WKF employee will not make physical contact with the recipient when a delivery is made. We will call the recipient to inform them they are about to receive a gift. Ask them were to leave it. In most cases, we are leaving the delivery on the stoop and are back in our truck before the door is opened.

Our drivers have nicknamed it Ring and Run.
Are the WKF stores open during the Covid-19 Pandemic?

YES! Ladue, O'Fallon, South County, and our main location are open to the public. A limited amount of customers are allowed inside the store with social distancing and we recommend a mask. You may request that we leave the product on the outside curb for pickup if you like.

Hours for our branch locations have changed. Please check the hours on our website. Google may not have up-to-date information.
WKF is maintaining the plants at my office during the Covid-19 pandemic with they continue to do so?

We are planning and prepared to continue to maintain your plants. You should contact David Knoll at (314) 633-8770 at your earliest convenience. We may need to arrange for access if your building is closed.

We have several options available. You may elect to take care of your own plants during the Covid-19 pandemic.

It is our intent to work out the best situation possible for everyone concerned.
What is no one is home when delivery is attempted?

We will first call the recipient and ask where to leave the package. If we do not get a response we will leave the package as best as we can and leave a message for the recipient that the package has been delivered and where it is. The delivery person may if there is no answer at the recipient attempt a call to the sender.

WKF is practicing no contact delivery and 10-foot social distancing.

At this time our normal operating procedure of taking a delivery to a neighbor has been suspended.
What are WKF hours during the Pandemic?

Website Open 24/7

Phones answered

M-F 7:30 am to 6:00 pm
Sat 8:30 am to 5:30 pm
Sun 9:00 am to 1:00 pm

We are many times extending the hours before and after.

You may also contact us at customer service 24 hours a day.

Store Hours

Main Store

Mon - Fri: 8 AM to 6 PM
Saturday: 8:30 AM to 5:30 PM
Sunday: 9 AM to 1 PM

Ladue Store

Mon - Fri: 10 AM to 6 PM
Saturday: 10 AM to 5:30 PM
Sunday: Closed

South County Store

Mon - Fri: 10 AM to 6 PM
Saturday: 10 AM to 5:30 PM
Sunday: Closed

O'Fallon Store

Mon - Fri: 10 AM to 6 PM
Saturday: 10 AM to 5:30 PM
Sunday: 10 AM to 2 PM

Harold's Wholesale

Mon-Sat: 8:00 AM to 5:30 PM
Sunday: 9 AM to 1 PM
What if the product I have ordered is not available?

If we can make a close substitution we will and let you know. If we do not have a suitable item we will call and arrange what ever you wish.
Can I send a gift to a Hospital?

YES, almost all the hospitals have made a provision to allow us to leave the gift on a table with no contact.
Can I send a gift to a retirement home?

Not sure, We will call the retirement home and see if we can leave a no contact delivery, We under no circumstances will we enter the facility. If we can not deliver we will notify as soon as we know,