Oh we had a wonderful group in this week to visit
our garden center and floral design center here at the LaSalle location.
What a great bunch of kids – and from here they headed to
Briarcrest Retirement Center at 14525 Clayton Road in Ballwin
and donated the arrangements they made!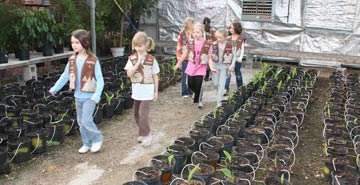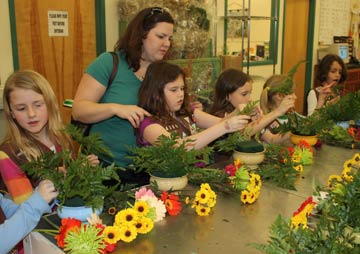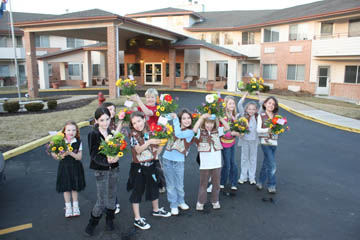 I am sure the residents at Briarcrest were thrilled
these Brownies made some
beautiful bouquets!
These girls have some great troop leaders – thank you Jen Nozka were sharing your photos!
We made quite a photo montage between us!
di